Body Lotion & Massage Oil Candles




Body Lotion & Massage Oil Candles
Scented or Unscented
As Easy As 1 - 2- 3





Step one - Light candle and melt til reaches side of tin



Step two - Carefully blow out flame

Step three - carefully dip your fingers or a spoon in the melted wax and apply to skin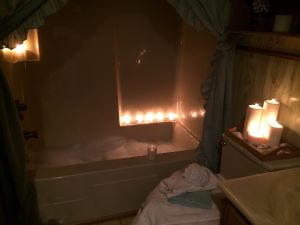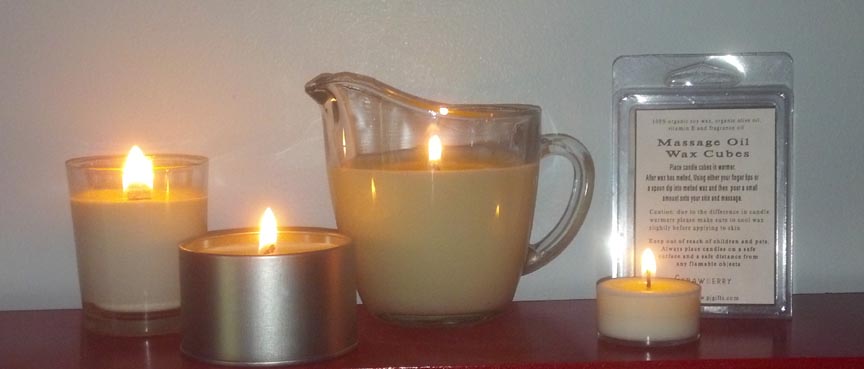 Our Massage Oil Candles will appeal to all your senses.
The romantic glow of the candle, the wonderful aroma and then the warm oil on your skin.
We use only organic cosmetic grade soy wax, along with organic olive oil, avacodo oil, coconut oil and vitamin E.
Massage candles are available
in tealight, wax cubes for warmers,
4 oz tin, 8 oz tin,
8 oz. jar and 12 oz. jar and our new addition 11 oz. pitcher.
Tealights




Pitcher




Travel Tins

cube melts for warmers

Jar Candles

<